My Bug-out Bag:
My personal BoB is a system for Survival/Evasion. A little something to help me to get to a place of safety in a crisis. The Condor Hydration Pack is the basis for carrying the basics that I will need. Water/Water Purification Tablets, Basic First Aid, Food, Fire Making, Lightweight Poncho for Rain/Shelter, a GI Casualty Blanket, Extra Ammo, Small Field Cleaning Kit for the Pistol and Carbine, Fishing Kit, etc.
Water is the most important thing in a Survival Situation. One cannot live long without it. Food is a Morale/Comfort item. One can actually go a couple of weeks without it with no ill effects unless one has a medical condition that demands it. There's three days of rations in there.
Basic First Aid should not only include a basic first aid kit, but any medications that one might be on whether prescription or OTC.
The GI Casualty Blanket is an interesting item. It is like a super space blanket but it is Olive Drab on one side instead of Reflective Silver on both sides. This item will not only help keep you warm, or help provide emergency shelter, it will help hide you from such technological wonders as Thermal Imaging, and Forward Looking Infrared (FLIR) if you get completely under it
Defense:
In the Frontier Days of this nation, Ranchers, Cowboys, Farmers were blessed to have Rifles and Carbines that shot the same Ammo as their Handguns thanks to companies such as Winchester and their Lever Action Rifles and Colt making the Revolvers.
I like this concept of having a Carbine/Handgun Combination for Survival scenarios. Though a Pistol Caliber Carbine would not be my first choice for general fighting in a war, it makes sense to me to have this available for Survival/Evasion and having something a bit "more" in the Trunk or Truck should the SHTF. A "Duty-sized" Handgun is generally good for defense at 25 or maybe 50 Yards, whereas a Pistol Caliber Carbine is good for 150 Yards or more. This is why many Firearms Trainers recommend a Pistol Caliber Carbine for use as an "Urban Rifle" or Home Defender.
The Weapons that I have chosen are a KelTec Sub 2000 9MM Carbine (S2K) to go along with my Springfield Armory XD9 Pistol. The thing that I love about the S2K is that it has not only proven to be reliable and it's very lightweight, it Folds to just 16 Inches which makes it both easlily packable and it will conceal easily under most knee length coats.
Here are a few pics of my BoB System: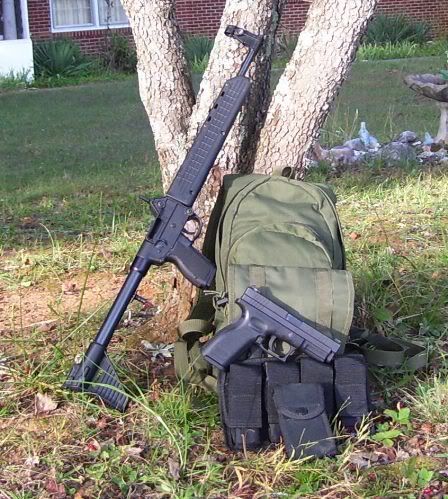 S2K Folded on top of Pack: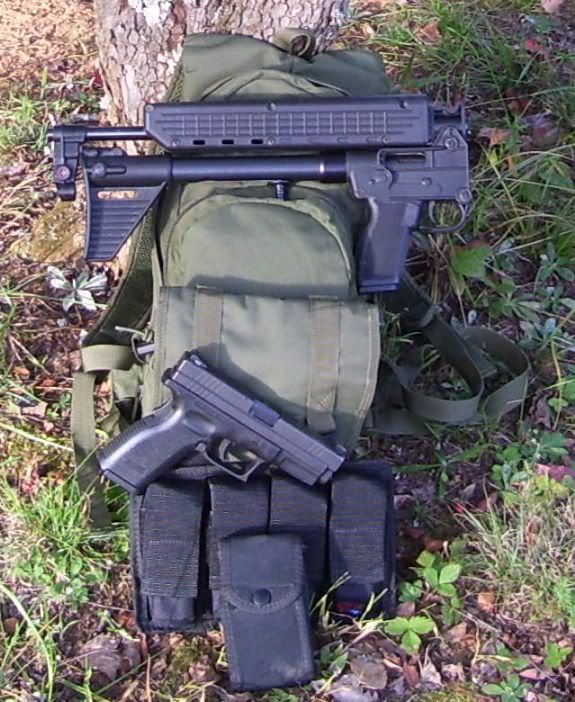 Will it fit in that lil Pack?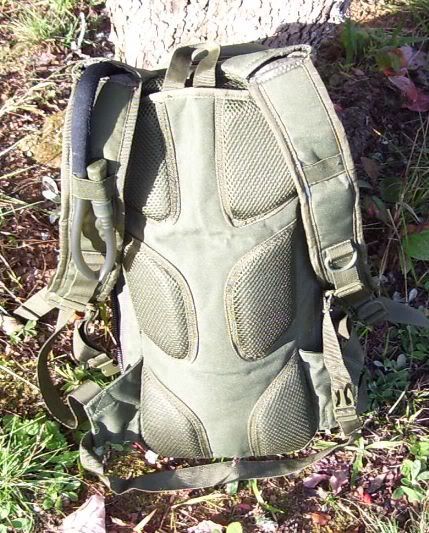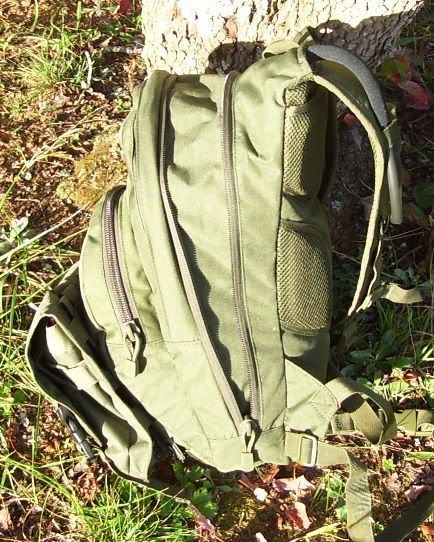 Blessings!!!
CR ><>
A prudent man foreseeth the evil, and hideth himself: but the simple pass on, and are punished. (Prov. 22:3 & 27:12)
Riches profit not in the day of wrath: but righteousness delivereth from death. (Prov. 11:4)
It is the glory of God to conceal a thing: but the honour of kings is to search out a matter. (Prov. 25:2)