I finally purchased this receiver about an hour ago. It should be here Tuesday or Wednesday.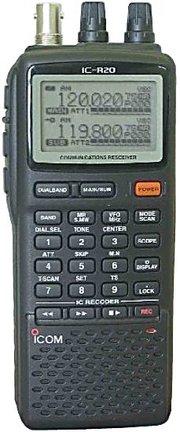 I came very close to re-buying an AOR AR-8200 Mk III that I sold just after my heart attack because I didn't have long-term disability. (I do now!)
The features of the AR8200 just cannot compare with all that the R20 offers. The R20 has everything the 8200 should have had when it was initially designed, and they charge extra for the add on's and still doesn't bring it up to the level of the R20.
CTCSS and DCS tone decoding, dual watch (like the Alinco JD-X11 I sold recently), band scope function that still allows the receiver to function (unlike the 8200 that cuts off the radio while the band scope is operating), and a host of other functions the 8200 doesn't include like USB computer programming. (RS232 port and complicated setup for the 8200)
The real kicker is the 8200 is $250 more than the R20.