It's been a bad 2 weeks here in Oz, after the Martin Plaza siege/"gun debate" restarted etc.,etc.
BB
Eight children stabbed to death in Cairns
Victims aged from 18 months to 15 years were all from same family, with mother being treated in hospital for wounds to chest
•
Fatal stabbings in Cairns – rolling report as it happened
•
Detective speaks to media of distressing scene – audio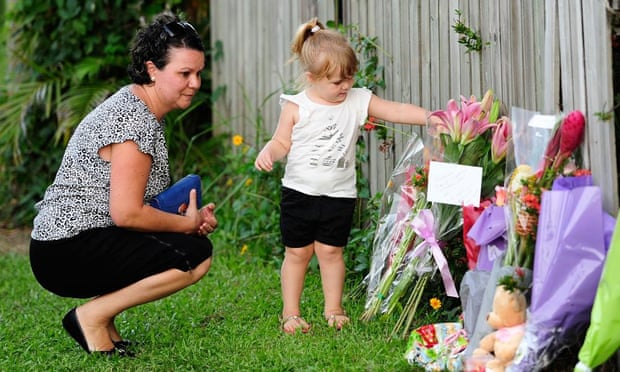 Members of the public lay flowers across the road from the scene of a multiple stabbing in suburban Cairns. Photograph: Ian Hitchcock/Getty Images
Joshua Robertson
Friday 19 December 2014 19.40 AEST
One of Australia's worst mass murders, leaving eight children from the same family dead, has left the city of Cairns in shock.