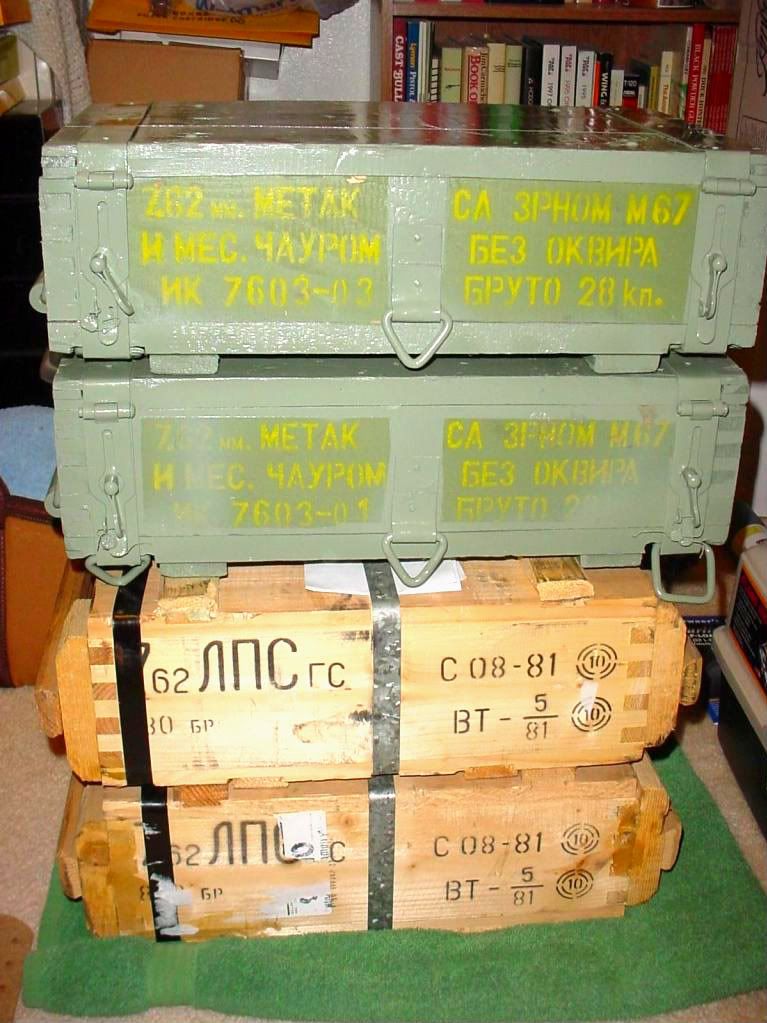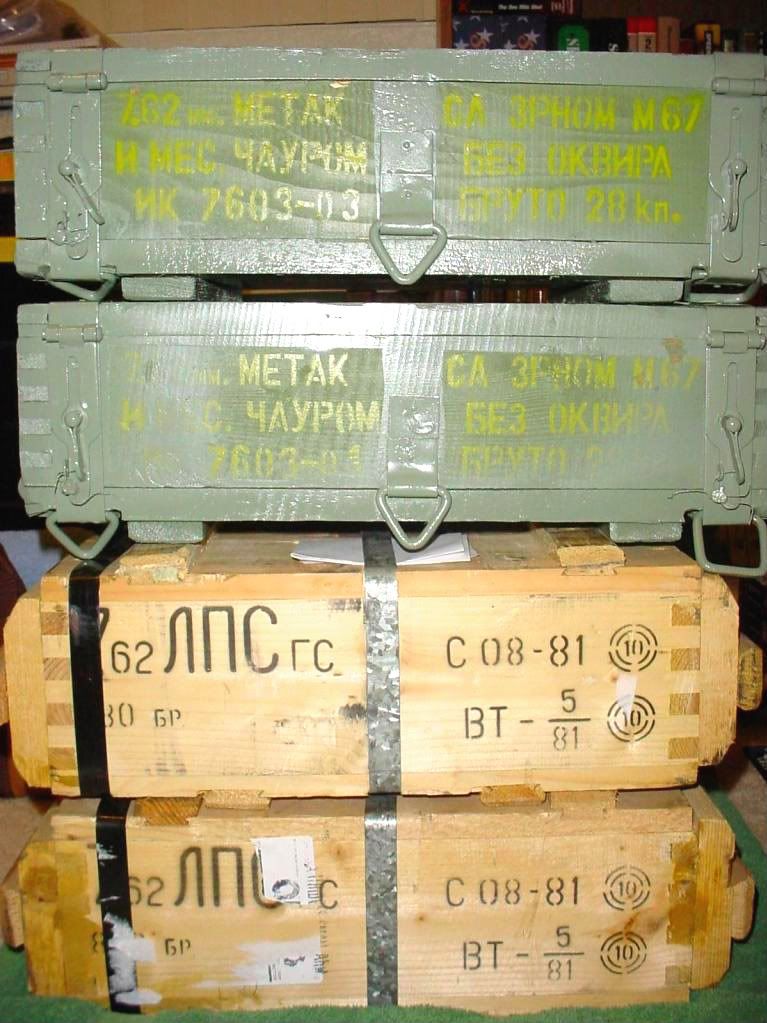 You are looking at a total of 4,280 rounds of ammunition from J&G Sales that was delivered Friday. 2 cases of 7.62 X 39 MM Yugo at 1,260 rounds per sealed lead lined case, and 2 cases of 7.62 X 54 MM Bulgarian at 880 rounds per wooden crate, (2 sealed 440 round tins). I just checked and they appear to be out of the Bulgarian 7.62 X 54 MM, but they do have some Russian avaliable.
The Yugo 7.62 X 39 MM is in my opinion the best AK-47 ammunition currently avaliable. It is on sale for only $199.95 per case if you buy 2 cases or more. This ammo is corrosive, but that is not an issue as the AK-47 was designed around corrosive ammo. A bottle of Windex will neutralize any and all of the corrosiveness of this ammo at the range until you can do a proper cleaning at home.
I'm going to grab several more cases of this stuff because Hussein could easily stop it's importation with an Executive Order, much like Bush 41 did with the importation of the Norinco AK-47 models. Those were some of the best AK-47's ever manufactured. If that were to take place, the only domestic AK-47 ammunition would be avaliable from Federal and Hornady and both are very expensive.
J&G Sales are excellent to deal with. No one, and I mean
NO ONE ships faster!
I ordered this ammunition at 2:30 PM Thursday afternoon.
The UPS man rang my doorbell at 1:00 PM Friday the next day, less than 23 hours later!
The only way I could have gotten it quicker is by private jet with a courier. Melanie rattlecanned the Yugo ammo with some light green paint we had. They came out looking a lot cleaner. Total bill was $895.73 including shipping and tax. The shipping was only $64.39. I couldn't drive up there and back for that. Bill T.