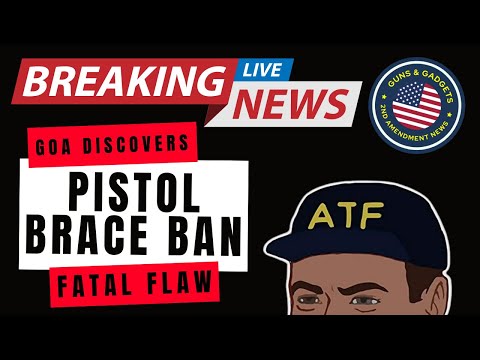 BREAKING ATF NEWS! Gun Owners of America Uncovers Fatal Flaw In Pistol Brace Rule...IT'S A TRAP!!!
Guns & Gadgets
Here is an Audio that explains it
Don't fall for it! The ATF arm brace registration TRAP explained
9287 views
39
Health Ranger Report
Audio:
https://www.brighteon.com/afb6b65e-3...0-d92fa456941c
The trap is that everyone who submits is admitting in writing that they are a Felon! ATF has an 88 day window to process after which they automatically deny the application. The ATF section that processes the application has 7 agents. There are 10's of millions of brace owners. 10 years in prison and a $250K fine. you also get to rub shoulders with the January 6er's!