Video: Shirley Temples Admits Hollywood Is Run by Elite Pedophiles
Fact checked
January 16, 2023
Sean Adl-Tabatabai
News
,
US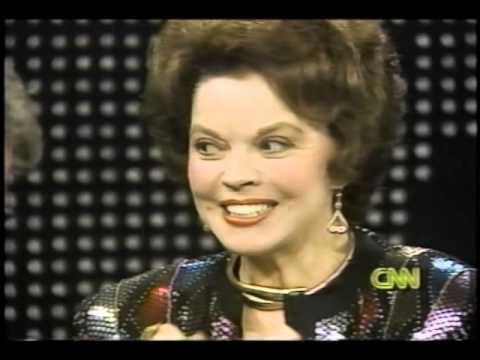 Start at 12min 20sec.
[Excerpts]
"When I left Fox, I went to MGM for one picture — thank goodness only one. And when I got there with my mother, we were separated. She went into the office of Louis B. Mayer, and I went into the office of Arthur Freed," she began.
"He was going to talk to me about a movie he wanted to put me in. I'm 12 years old. And I thought he was a producer, but instead he was an exhibitor. And I'd never seen anyone naked before, except myself, so I had no clue about what was happening."
"So, it struck me so funny. I laughed at him, and I laughed uproariously, I had tears, you know. And he got infuriated, he said, 'Out! Out! Out! Go!'"
She said she learned the same thing happened to her mother upon reuniting with her after the "meeting."
"I went down and met her in the lobby of the administration building. She came out very quietly from Louis B. Mayer's office. And we walked hand in hand silently to the car, which was unusual. We got in the car, driving home I said, 'Mom, you won't believe what happened to me.' And I told her what happened and she got kind of quiet and she said, 'Well, you don't know what happened to me.'
"We both decided we didn't like MGM much, it was better at Fox," she added with a laugh.
https://newspunch.com/video-shirley-...te-pedophiles/